All products and recordings are chosen independently by our editorial team. This review contains affiliate links and we may receive a commission for purchases made. Please read our affiliates FAQ page to find out more.
In 1890, the 57-year-old Brahms announced his retirement: the freshly completed Second String Quintet Op. 111 was, he said, to be his last work.
It would have made a marvellously warm and affirmative conclusion to a composing career that had begun the dark and turbulent depths of Romantic Sturm und Drang.
When did Brahms compose his Clarinet Quintet?
But then, in March the following year, Brahms made a return visit to Meiningen to hear its famous orchestra. This time he was struck by the playing of the principal clarinettist, Richard Mühlfeld.
It wasn't just the polish and assurance of Mühlfeld's playing that impressed him: there was something uniquely vocal about it, something Brahms found beguilingly and movingly 'feminine' – so much so that before long he had nicknamed his new friend 'Fräulein Klarinette'.
It also put paid to any notions of permanent retirement. Brahms's musical imagination was soon working at full stretch again, and in a remarkably short time he had composed two major chamber works for Mühlfeld: the Clarinet Trio, for clarinet, cello and piano, and this Clarinet Quintet, for clarinet and string quartet. Two clarinet sonatas were to follow in 1894.
Why is Brahms's Clarinet Quintet so famous?
Fine as the Trio is, it's the Clarinet Quintet that quickly established itself as a firm favourite among lovers of chamber music. It's easy to see why. The Quintet has the scale and emotional range of Brahms's symphonies, but the manner is much more intimate and lyrical, closer to that of the more delicate chamber works, the best of the songs and the exquisite late solo piano pieces. The private Brahms, the sensitive, lonely melancholic, carefully concealed in public behind barbed humour and that imposing patrician beard, speaks to us directly here, as though Brahms was no longer talking to an audience, but to trusted friends.
Aching nostalgia, sometimes veering over into anger or protest, a painful sense of something cherished and lost, wry humour and finally a kind of sad serenity – all these emerge in this music with a directness that can occasionally be surprising. Most striking in this respect is the second movement's wild, quasi-improvisatory climax – a passage that reminds us how much Brahms loved Hungarian folk music, and which hints that he may also have enjoyed hearing a Jewish Klezmer band or two.
The sheer sound of the ensemble is crucial too. The clarinet is beautifully suited to Brahms's artistic and emotional needs: although it can soar high and sing out elegantly in its bright soprano register, its dark, chocolate-toned lower register is one of its most appealing features, and it adds to this music's autumnal, shadowy character. At the same time, the strong contrast in tone and expressive character between the clarinet and the four strings means that they can interact and engage in close dialogue with each other without losing any sense of distinct personality.
Introspective though much of this music may be, there is also great tenderness. As Brahms's friend, the musicologist Eusebius Mandyczewski, put it, 'It is as though the instruments were in love with each other'. There's also something else, a quality not always readily associated with Brahms – playfulness. It was there in the man himself, as his friends testify, but in performance in more recent times there's been a tendency to lose sight of it. Perhaps we have become too fixated on opulent depth of sound, long suave lines and oratorical grandeur. If so, that's very much our loss.
More like this
The Quintet's opening sets the overall tone deftly with a kind of Haydn-ish joke: for a moment we could be in a bright, carefree D major, but then the harmony twists into the sombre home key of B minor – it can be like watching a smile fade.
The contrast between those two emotional states pervades the first movement, and it can also be felt in the not entirely breezy third movement and the variation finale. But the heart of the work is the Adagio, which like the slow movement of Mozart's great Clarinet Quintet makes the major mode seem more truly heartbreaking than the traditionally doleful minor.
This is the mood Edward Elgar (an admirer of Brahms) summed up beautifully as 'smiling with a sigh'. But is it a deep, resigned sigh, or is the smile genuine too? That, among other things, is what a good performance should be able to help us decide.
The best recordings of Brahms's Clarinet Quintet
Martin Fröst (clarinet)
Janine Jansen and Boris Brovtsyn (violins),
Maxim Rysanov (viola), Torleif Thedéen (cello)
BIS 2063
Just when you think you know a piece of music, along comes a performance that opens new channels – and it makes you wonder if you've ever heard it quite rightly before. Take that 'fading smile' opening.
Is that the end of the matter? Has melancholy won even before the clarinet has entered for the first time, or is this a work of many moods, each to be valued on its own terms?
The latter impression is the one conveyed by this exceptionally rich reading from 2014. It can be something very small: the rapid clarinet ripples in the third movement for instance, like the glint of a fish turning in a deep pool. Or it can be a beautifully engineered transition, like the hushed, deepeningly mysterious turn into the first movement development section, expertly led by Swedish player Martin Fröst's velvety low pianissimo, something at which he excels
There are passages where the lightness of the touch and of the tread, the clarity of the textures, is almost startling. Where's the heaviness, the sedentary quality that often seems the less appealing side of the 'autumnal' Brahms?
The older composer doesn't just recall his youth, he re-inhabits it – momentarily at least. The melancholy, the feeling of loss is here too. It can be deeply sad, but it's the kind of sadness that can be enjoyed – until the ending, perhaps. The slow movement's clarinet melody, sounding quietly but clearly through an exquisite mist of muted strings, touches deeply, but it's also very pleasurable.
Brahms has a poignant tale to unfold, but he does so with a fine cigar in one hand, and an agreeably chilled glass of Grüner Veltliner within easy reach.
This is also a performance that reminds the listener – just as vividly as a well-played Haydn string quartet – what chamber music is really about. Fröst shines, but he also doesn't dominate. And the vocal qualities in his playing are answered and enriched by the other four instruments. It can be just two notes, like an intake of breath or a quizzically raised eyebrow – just enough to remind us what a profoundly shared experience this performance is. The excellent recording captures all this admirably, giving us the privileged impression that we're close enough to the musicians to be able to feel some of this togetherness for ourselves. At the same time there is something about this music that remains enigmatic, veiled, and it's all the better for that.
Thea King (clarinet)
(Hyperion CDA 66107)
This is a darker, more introverted take than many, but it has its own riches. The landscape is less varied than in the Martin Fröst version: forest shadows and haunted perspectives predominate, but it's all beautifully judged. One is made particularly aware of long lines, and of their exquisite polyphonic interweaving, yet there are plenty of telling 'vocal' touches too. Thea King and the Gabrieli Quartet's manner may be more restrained, the expression subtler, but the passion is there, and it leaves a lasting impression. (Hyperion CDA 66107)
Nash Ensemble
In this 2006 recording, we hear a very different approach from that of Fröst and his team. This is the Romantic autumnal mood at its most luxurious: 'mists and mellow fruitfulness', with a resigned awareness of mortality in the background, contrasts smoothed out, expansive tempos and concentration on long lines – the kind of thing Fröst's version sets its face at least partly against. The thing is, it's also gorgeous, with the truly 'live' atmosphere of a memorable concert experience. (WH LIVE 0007)
Reginald Kell (clarinet)
The Testament transfer of this 1937 recording is a revelation. With the original surface noise tamed, Kell's fluid, subtle, touchingly confidential approach, and the multi-layered interactions with the great Busch Quartet, engage the listener as never before. In many ways this is the true ancestor of the Fröst team interpretation, and it should be remembered that several of these musicians grew up hearing the kind of performances Brahms himself would have experienced. Does that make this recording in any way more 'authentic'? Whatever the historical case, it's playing that speaks movingly for itself. (Testament SBT 1001)
As well as being one of the best German composers of all time, he is one of the greatest composers ever
Authors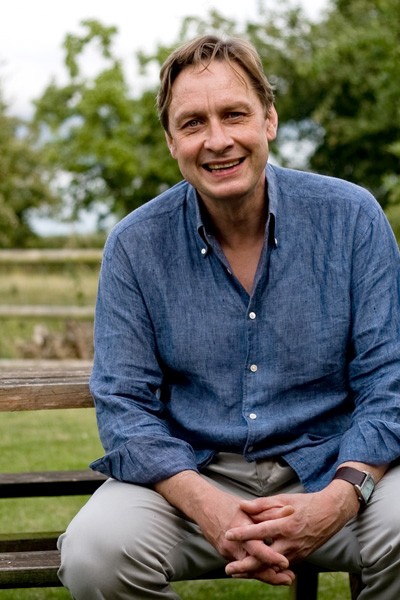 Stephen Johnson is a critic and writer for BBC Music Magazine, with work also published in The Independent, The Guardian and Gramophone. He is a regular contributor on BBC Radio 3, 4 and the World Service, and has presented programmes and documentaries on Bruckner, Shostakovich and Vaughan Williams.