All products and recordings are chosen independently by our editorial team. This review contains affiliate links and we may receive a commission for purchases made. Please read our affiliates FAQ page to find out more.
Howells's Requiem: a guide to Howells's sacred requiem and its best recordings
Though Howells wrote his Requiem in contented times, it would go on to become associated with personal tragedy, as Jeremy Pound explains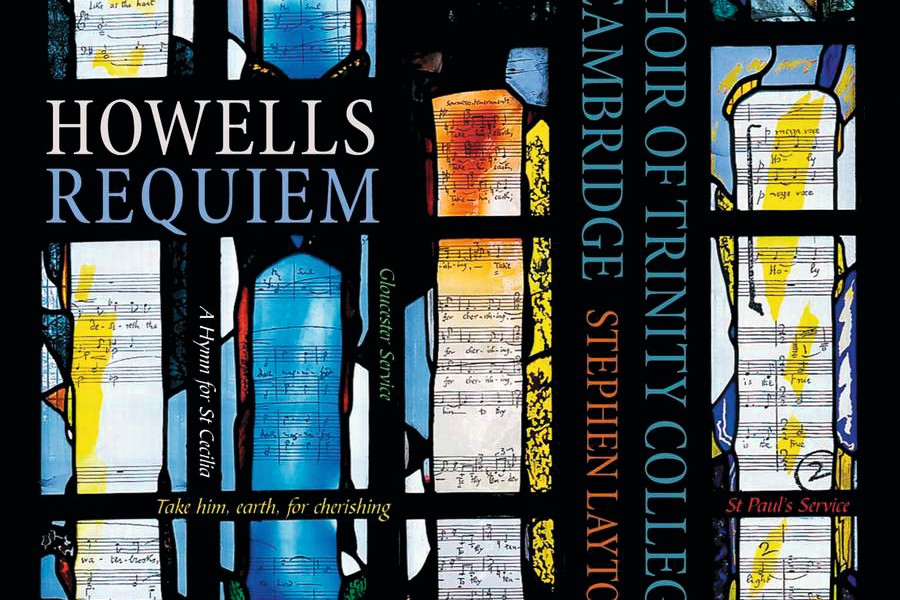 By
Published: March 27, 2023 at 12:40 pm
How different might Herbert Howells's career have been had it not been for the antics of music critic Robert Lorenz at the first performance of the composer's Second Piano Concerto?
Commissioned by the Royal Philharmonic Society and conducted by Malcolm Sargent with the notable Bach pianist Harold Samuel as soloist, the premiere in London on 27 April 1925 was a high-profile one. And so, when Lorenz stood up at the end and loudly exclaimed 'Thank God that's over!', that moment hit the headlines too.
Howells was not blessed with the sort of robust character that could shake off such humiliation lightly, even if the work did also have its notable supporters. Confidence shattered, he started to turn his back on the concert hall and direct his sights increasingly elsewhere for inspiration – not least to the composers of the past and, significantly, to the world of sacred music.
When did Herbert Howell compose his requiem?
This shift in direction would lead in 1932 to his Requiem, for which he took his teacher Walford Davies's 1915 A Short Requiem as his model. A fast worker, Howells is believed to have all but finished it within four days.
It was intended for the Choir of King's College, Cambridge and its choirmaster Boris Ord, but for some reason Howells never sent it, at which point the Requiem's trail goes cold. Three years later, however, tragedy befell the composer that would turn his world on its head, give the writing of his Requiem an eery prescience and later lead to a commonly but mistakenly held belief as to when and why he wrote it.
Towards the end of the Howells family's holiday in rural Gloucestershire in 1935, his beloved son Michael complained of feeling unwell. Doctors were called and, as the illness worsened, he was rushed back to London. All to no avail as, late in the evening on 6 September, Michael died at just nine years old, a victim of polio.
The devastated Howells initially refrained from composing entirely, but was eventually persuaded by his daughter Ursula to channel his grief into writing a large-scale choral work, the Hymnus Paradisi, for which he drew some of the thematic material from the Requiem.
Like the Requiem, the Hymnus Paradisi was also kept out of the public eye by Howells for many years after its completion, as if its composer was simply unwilling to share this most personal of grief-stricken moments. It took until 1950 for the Hymnus Paradisi to get its premiere, when Howells's friend and mentor Vaughan Williams persuaded him to allow it to be performed at the Three Choirs Festival in Gloucester.
His long-forgotten Requiem, meanwhile, had to wait until November 1980 to be heard in public. After years of gathering dust in the Royal College of Music archives, it was discovered by a librarian who had also been a student of Howells. A performance by the BBC Singers soon followed and the score was published the following year. On 10 December 1982, with less than three months to live and now confined to his bed, the 90-year-old Howells himself listened to a broadcast of his piece. As Ursula reported, the composer 'lay there spellbound from start to finish. He really was delighted and moved by the beautiful performance'.
More like this
Given its thematic links to the Hymnus Paradisi, it was widely assumed that the Requiem had itself been prompted by the loss of Michael. A letter discovered after Howells's death, however, revealed the correct date of its composition and the narrative was readjusted. What's more, in an almost unbearably poignant twist, it has also become known that Michael himself wrote a note in the score about a week before he died.
A guide to the music of Howells's Requiem
Lasting around 20 minutes, Howells's Requiem is scored for unaccompanied four-part choir plus soprano, alto, tenor and bass soloists. Its structure closely mirrors the first six movements of the Walford Davies work that inspired it, beginning and ending with texts from the Burial Service from the Book of Common Prayer – the Salvator Mundi and 'I heard a voice from Heaven' – with two psalms and two settings of the Requiem aeternam from the Latin Requiem Mass alternating in between. Whereas Davies set Psalms Nos 121 and 130, though, Howells instead opted for Nos 121 ('I will lift up mine eyes') and 23 ('The Lord is my shepherd').
Some Requiems have their moments of blood and thunder. Howells's is a work of placid contemplation – a world away from the pounding Dies Irae of Verdi or the unrestrained grief of Mozart's Lacrimosa. And, as would mark out much of Howells's choral writing thereafter, it consists of an intoxicating mix of chant-like passages, soaring vocal lines – he had few peers when it came to writing for Britain's great ecclesiastical buildings – and exotic, unexpected harmonies.
But for all those harmonic twists and turns along the way, the Requiem comes to a close on a reassuring, restful final chord of D major. All, it would seem, is at peace.
The best recordings of Howells's Requiem
Stephen Layton (conductor)
Choir of Trinity College, Cambridge
Hyperion CDA67914
In terms of commercial recordings, it was the Corydon Singers and conductor Matthew Best who got the Howells Requiem ball rolling back in mid-February 1983, a couple of weeks before the composer's death. Though now approaching its 40th birthday, the Corydons' version still stands the test of time and few recordings since have matched its group of soloists, with soprano Janet Coxwell, countertenor Michael Chance and tenor Philip Salmon sounding radiant in the trio that opens Psalm 23.
Since then, recordings have continued to appear on an increasingly regular basis, particularly in the last decade or so, and there are now more than 20 versions in the catalogue.
For a comparatively short and simple work, the interpretations can be markedly different, not least in terms of tempos adopted – in their recording from 1992, the Cambridge Singers under John Rutter hare off in the opening Salvator Mundi as if they have a train to catch (the pace eases thereafter), while the Gabrieli Consort and Paul McCreesh take a long, lingering view.
Choir sizes vary too, and there are recordings featuring both boy trebles and adult sopranos on the top line. Nor is it an all-British affair – as well as a handful of recordings from the US, there are two from Sweden and one each from the Netherlands and Italy.
While the standard of performances overall is impressive, that of the Choir of Trinity College, Cambridge is immaculate. Recorded in the summer of 2011, it is the luxurious choral blend that first grabs the listener – every long, arching phrase is beautifully shaped, every one of Howells's carefully constructed chords is balanced between the voices to perfection. Conductor Stephen Layton keeps things moving along without ever sounding rushed, dynamics are superbly controlled, and diction is crystal clear while never sounding mannered. It is all captured in excellent recorded sound, too.
And then there is the exceptional team of soloists, all drawn from the ranks of the choir itself. Among them, Laurence Williams displays exemplary control in the antiphonal section between bass and choir at the opening of Psalm 121, while Hannah Partridge's pure-voiced soprano in the closing 'I heard a voice from heaven' provides one of those hairs-on-the-back-of-the-neck moments as it rises above the choir and into the glorious spaces of Ely Cathedral. Utterly sublime.
Paul McCreesh (conductor)
Winged Lion SIGCD 281
Ely Cathedral is evidently the place to go for Howells's Requiem, as this 2012 recording was made there too. Ever the perfectionist, Paul McCreesh conjures up a typically magnificent sound from his Gabrieli Consort singers – rich, full bodied and, like Trinity College, stunningly well balanced between the voices. There's plenty of passion here too.
If some may find their patience tested by McCreesh's broad tempos (his second Requiem aeternam takes a minute longer than some other versions), others will feel they create the ideal atmosphere of contemplation.
John Scott (conductor)
Resonus Classics RES10200
Howells initially envisaged his Requiem to be sung by a choir of boys and men and, of the current crop of recordings featuring such forces, this version from the Saint Thomas Choir, Fifth Avenue, New York, best hits the mark.
The trebles have a bright, clear sound and an impressive evenness of tone, complemented by richly resonant lower voices. All move together as one throughout, masterfully controlled by John Scott, in whose memory this recording, made in 2010, was released after his death in 2015.
John Alldis (conductor)
Globe GLO5170
From across the North Sea, meanwhile, comes this lively recording by the Netherlands Chamber Choir, made in 2002. John Alldis keeps things moving along briskly and, while others opt for a meditative, strictly liturgical feel, he goes for more of a sense of drama – his soloists, in particular, project the text as if they have something of a story to tell.
It's an approach that works well in the two psalm movements, though the two Requiem aeternams could ideally do with a little more breathing space.
And one to avoid…
Heard alongside recordings that are distinguished by highly disciplined choral singing, the occasionally scruffy edges of George Guest's Choir of St John's College, Cambridge in 1992 suffer by comparison – ensemble is not always even, and one or two entries are a tad haphazard. To hear this excellent choir in better form in this piece, head instead for its later recording, made under the direction of Guest's successor, Christopher Robinson, in 1999.
Authors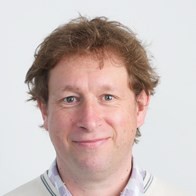 Jeremy Pound is currently BBC Music Magazine's Deputy Editor, a role he has held since 2004. Before that, he was the features editor of Classic CD magazine, and has written for a colourful array of publications ranging from Music Teacher to History Revealed, Total Football and Environment Action; in 2018, he edited and co-wrote The King's Singers: Gold 50th anniversary book.